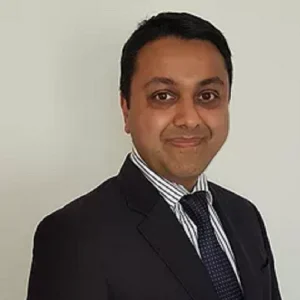 Mr Snehal (Snazz) Shah is a fully qualified Plastic and Reconstructive Surgeon. Born and originally educated in the United Kingdom, Snehal earned his medical degree through the University of Nottingham. He worked and trained in the United Kingdom and became a member of The Royal College of Surgeons, UK in 2002.
In 2008 he emigrated to Australia and subsequently earned his Fellowship in Plastic and Reconstructive Surgery in Australia. He is a fellow of the Royal Australasian College of Surgeons, and a member of the Australian Society of Plastic Surgeons.
Snehal is a Consultant Plastic and Reconstructive Surgeon at Eastern Health and Peninsula Health working at Box Hill, Maroondah, Yarra Ranges and Frankston Hospitals.
He offers a wide range of Plastic and Reconstructive services. His areas of interest include Body contouring Surgery (Abdominoplasty, Breast, Arm and Thigh Reductions). He also has a specialist interest in both elective and trauma microsurgical procedures.
Snehal is attentive to detail and to the needs of his patients, individualising their care and providing a personal touch throughout.
Snehal regularly consults and performs minor procedures, from our rooms in Donvale and consultations only from our rooms in Drouin. Snehal operates privately from Knox Private Hospital in Wantirna.