Specialists in Plastic & Reconstructive Surgery, and Lymphoedema & Lipoedema Surgery
Welcome to the new website of PRS Melbourne & LALSA!
As Plastic & Reconstructive Surgery Melbourne (PRSM) and Lymphoedema and Lipoedema Surgery Australia (LALSA) form part of the same group, PRS Melbourne, we have decided to consolidate our two entities into the one website – prsmelbourne.com.au
The team at prsmelbourne.com.au are specialists in medical and surgical services associated with plastic and reconstructive surgery, lymphoedema and lipoedema surgery. With our dedicated team, state of the art facilities and resources we pride ourselves on ensuring that you enter a caring environment dedicated to addressing your particular medical and surgical needs.
Click on the links below or above to connect with more information on our full range of services, our amazing, dedicated team, our locations, how to book consultations and more!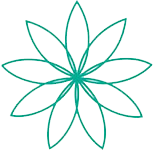 If you're looking to connect with the team at LALSA (Lymphoedema & Lipoedema Surgery Australia) you are in the right place! The LALSA division of PRS Melbourne has been combined with the PRS Melbourne website – Via this new site (prsmelbourne.com.au), you can access and connect with the same team of experienced surgeons and medical support as before, however it's now under the one banner of PRS Melbourne.
Please Contact Us if you have any queries regarding LALSA and/or PRS Melbourne.
For Patients
Click here for information on our processes, how to book, online registration form and more …
Resources
Click here for information on our helpful resources, downloadable forms and more …